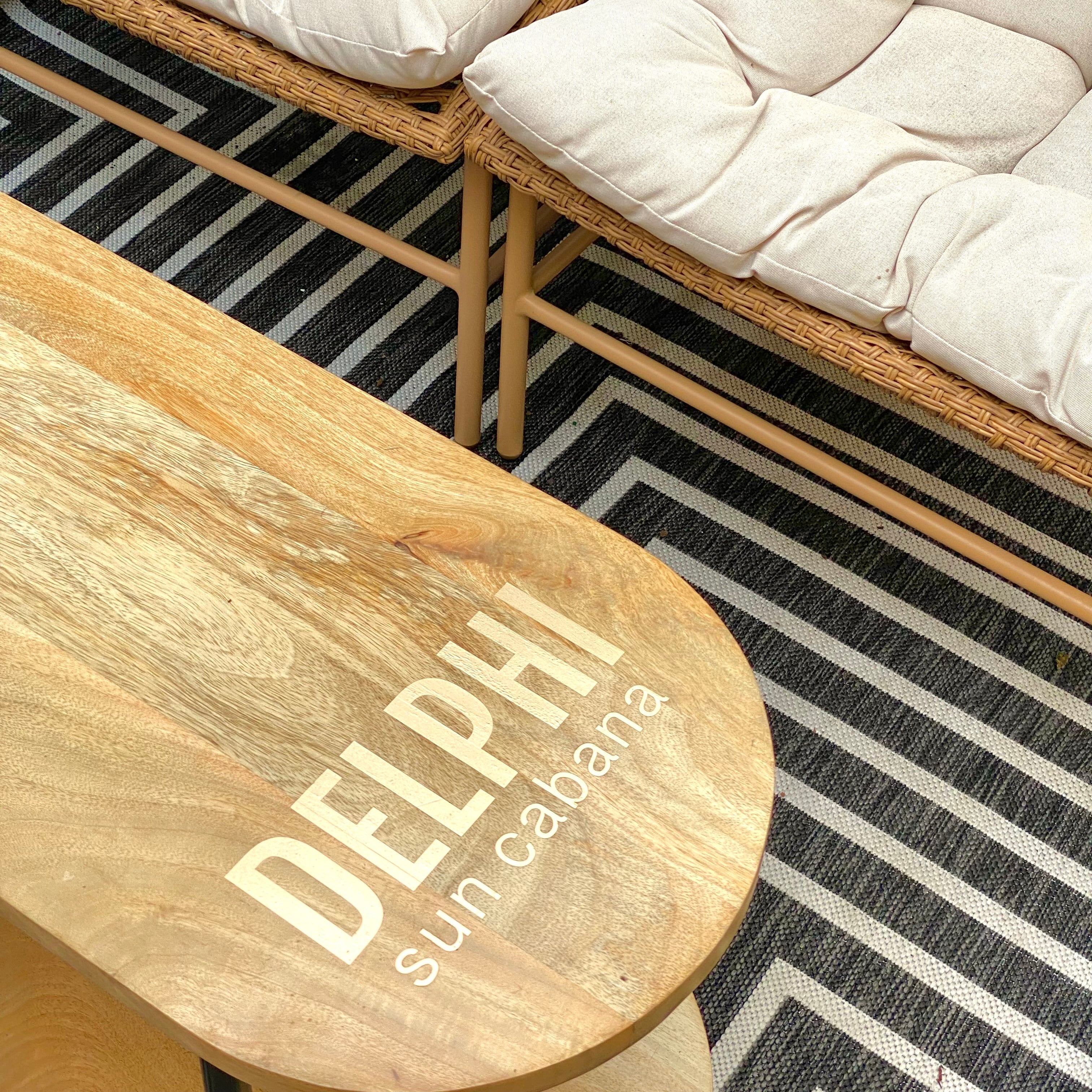 Sit back, relax, and day party in the Delphi Sun Cabana on BESPOKE's boardwalk colonnade. 
Accommodates up to 4 guests; includes 4 lounge chairs + coffee table.
All guests receive 15% off same-day purchases.
Bring your own snacks and drinks. Everything you BYO, including trash, must GBHWY (go back home with you).
Introductory rate is limited to 2-hour reservations @ $19/hr. See schedule below for availability. All reservations must be booked online. Book back-to-back reservations for extended stay.
Bad weather or flakey friends? Reservation may be cancelled prior to start time for full refund. See reservation confirmation email for details.
Delphi Sun Cabana is part of BESPOKE's summer experience and available for a limited time.
Questions before booking? Email Carl@bespokehomeandlife.com.